Services
Marketing
Research
Marketing Forecasts
Trend Analysis
Benchmarking
Data Analysis

Implementation
Design
Business Processes
Cost/Benefit Analysis
Risk Management
Value Proposition

Strategy &
Operation
Brand Strategy
Marketing Campaign
Pricing Strategy
Product Launches

Competitive
Analysis
Industry Research
Market Segmentation
Market Opportunity
Strategy Analysis

Product
Management
A/B Testing
Optimization
Prototyping
Project Scoping

User
Research
Insight Analytics
UI/UX Design
Product Strategy
Metric Tracking

Google
"The team was beyond professional and approached this project with the seriousness and rigor of a professional consulting firm. They consistently went above and beyond to deliver recommendations, exceeding our expectations at the deliverable stages."
Airbnb
"CMG helped with a project for us involving idea generation and experiential marketing techniques. They were very professional and provided many wonderful ideas and activities for our large scale consumer event. Great marketing minds!"
eBay
"I was very pleased with their research and presentation. Each member of the team was extremely professional and articulate. CMG delivered an extrememly actionable strategy for us to work off of. The team consistently went beyond our expectations."
Clients
Previous Projects
All
Product
Analytics
Strategy
Analytics
Assess potential impacts of Brexit on Salesforce, UK and EU
Strategy
Product and marketing strategies for newly launched wellness product line
Product
Identifying opportunities for international sales channel expansion & mobile app development
Analytics
Data parternship optimization and data pricing recommendations for Spotify's consumer advertisement segments
Product
Pricing strategy and product development for Lyft's driver center expansion
Strategy
Creating brand recognition and differentiation in China's high-end apparel market
Strategy
Tailored marketing, branding, and product strategies to drive purchases among Gen Z demographic
Strategy
International expansion of Ripple's payment network through digital wallet partnerships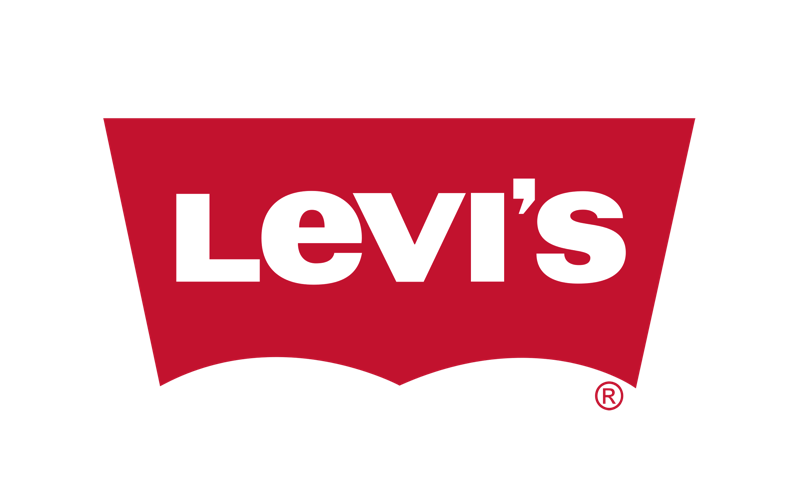 Strategy
Market research and in-depth consumer analysis to strengthen Levi's business strategy for men
Strategy
Partnership opportunities and consumer targeting for Tile's flagship product
Strategy
Provided recommendations for the marketing and the creation of a loyalty program for Venmo's debit card
Analytics
Devised recommendations to improve Nike's data-driven story telling and to create buzz around its commitment to getting kids moving
Strategy
Determined actionable rebranding strategies for HP 3DP to increase market presence
Strategy
Consumer segmentation and marketing recommendations for a new fintech platform
Product
Develop product feature recommendations for entry into augmented reality
Product
Improve customer-facing and backend processes at Lyft Hubs
Strategy
Conceptualized new product ideas to improve streamer revenues and user experience
Strategy
GTM strategy for the launch of Facebook Lite in the US
Analytics
Industry analysis and recommendations for differentiation within the ad-supported original content space
Product
Product feature development using market segmentation data of Android and iPhone users
Analytics
Demographic analysis in the US to enhance inclusiveness in low-income communities
Strategy
Opportunity identification to strengthen UberPool's functionality and brand on social structures
Product
Competitive analysis to pinpoint opportunities for new product features for expansion
Strategy
Scope and design different partnerships for the new B2B product line
Analytics
Analysis of multiple industries and market exploration to expand different salesforce solutions
Product
Development of new product ideas to locally connect selling and buying communities offline
Strategy
Ad monetization strategies based on user research and market landscape
Strategy
Expansion of the online community through promotion strategies and targeting advertising
Strategy
Competitive analysis and trend breakdown to get and retain male users on the platform
Analytics
Industry analysis to design business integration framework for B2B solutions
Strategy
Market research and brand evaluation to enhance engagement rates with connected travelers
Strategy
Collaboration with multiple teams to attract new & younger demographic for TwitchCon 2015
Product
Prototype of mobile app product feature that simplifies the trip creation process based on events
Analytics
Retention trend analysis to breakdown how "buzz" works around a newly launched product
Analytics
Market Landscaping to find avenues of B2C product expansion, specifically college campuses
Analytics
Analysis on most effective methods for lead generation that develops into client deals
Analytics
Data analysis on social media platforms to increase engagement and conversion rates